NetTraffic - screenshots
Charts
Design - rectangle / plotter
Columns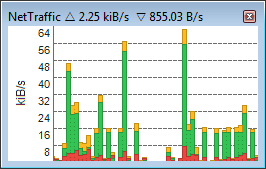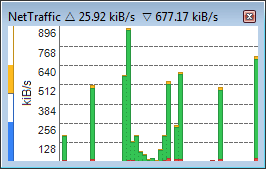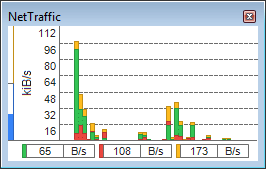 Area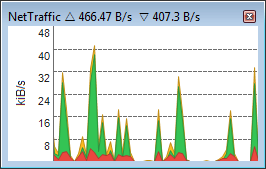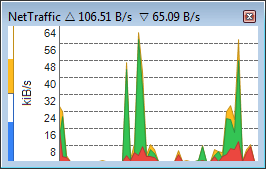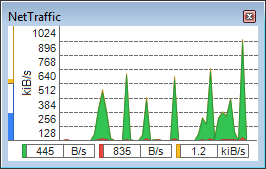 Lines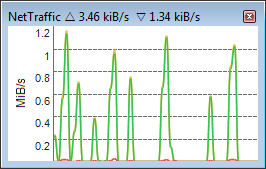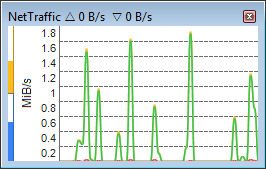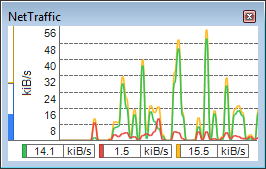 Design - circle / speedometer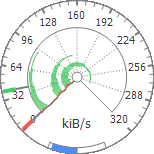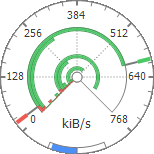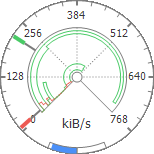 Components
Legend, quota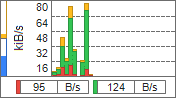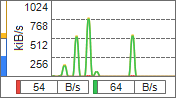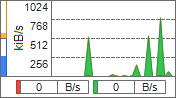 Quota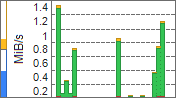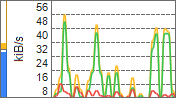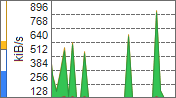 Legend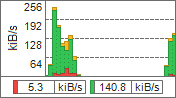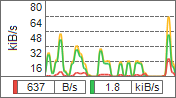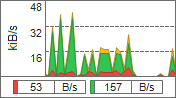 Off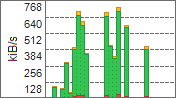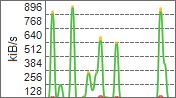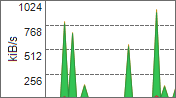 Statistics
Charts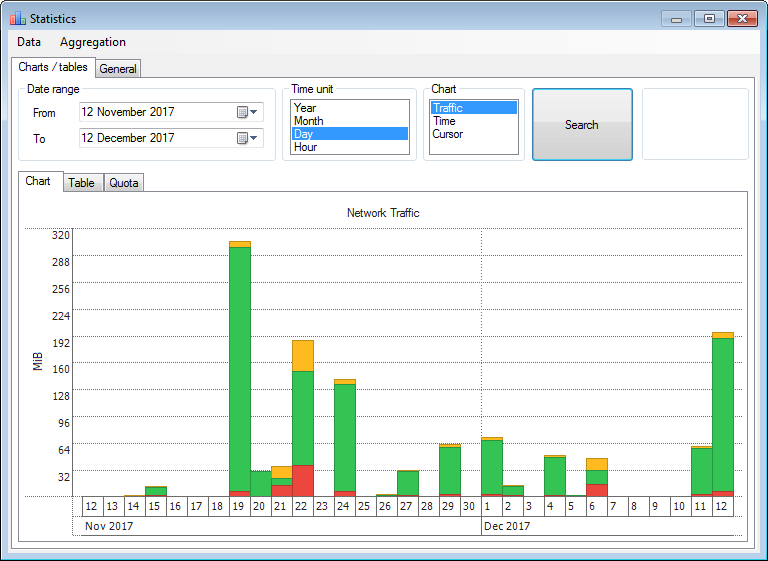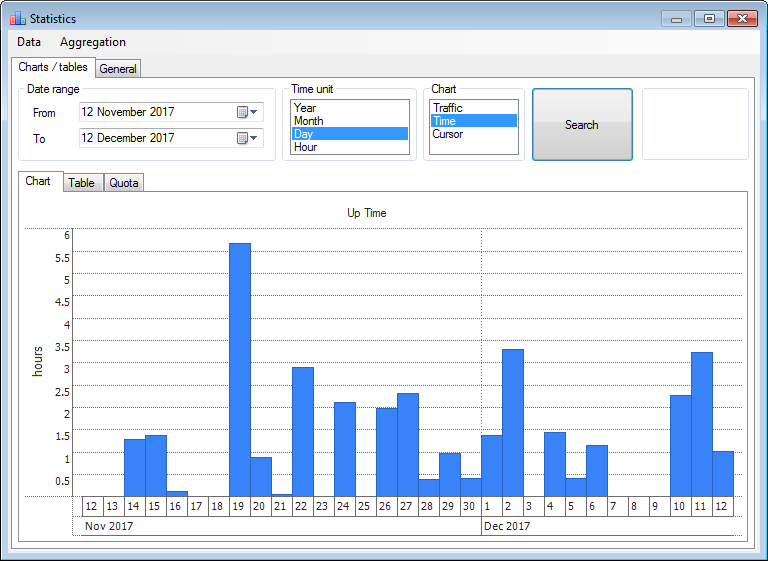 Table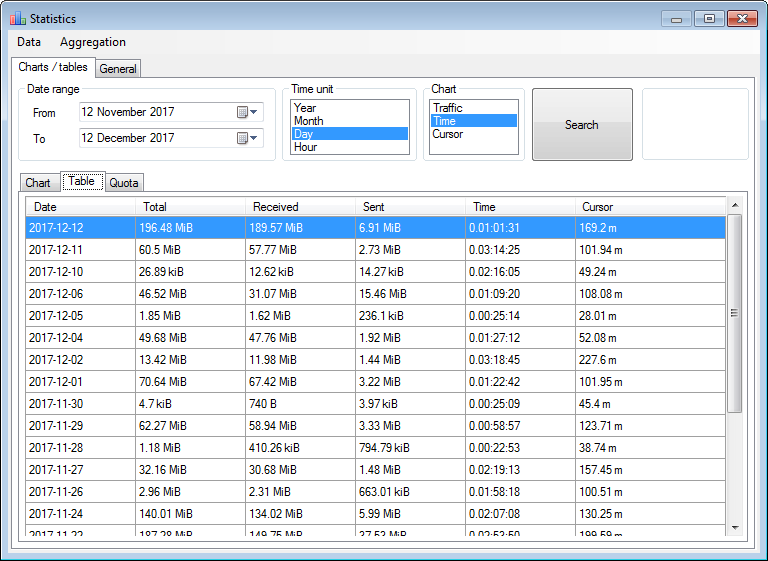 Quota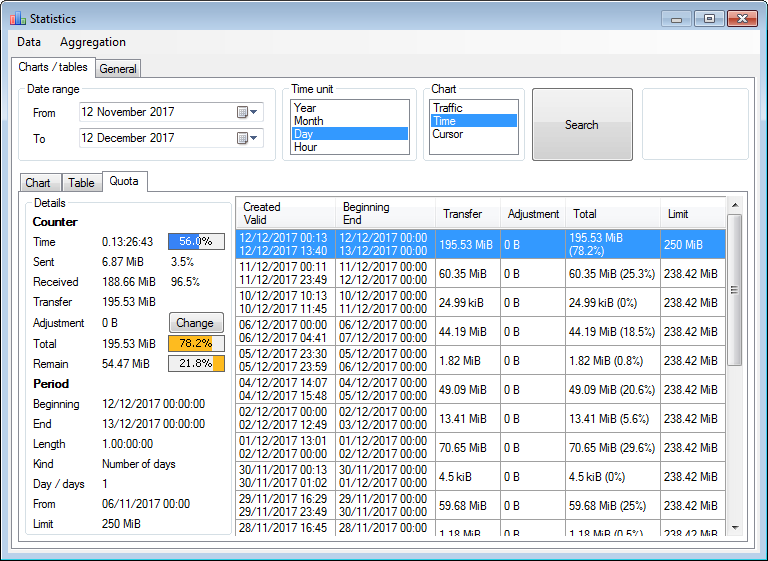 Summary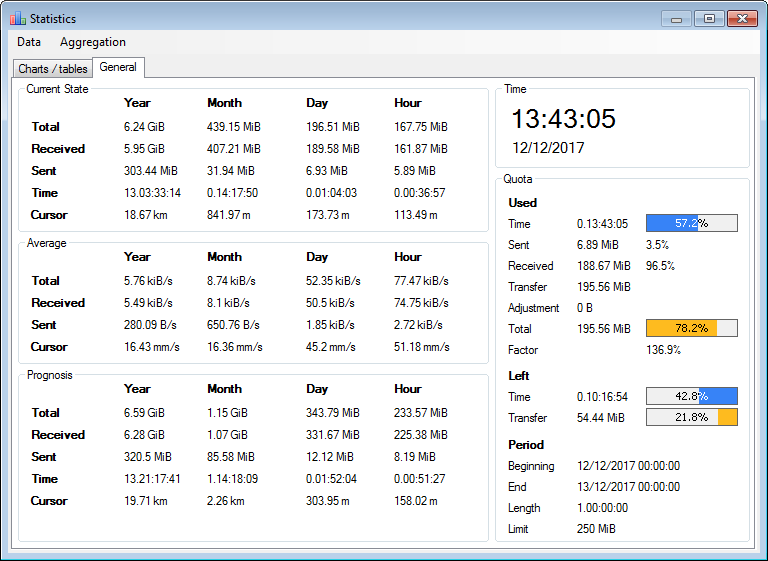 Settings
General
Chart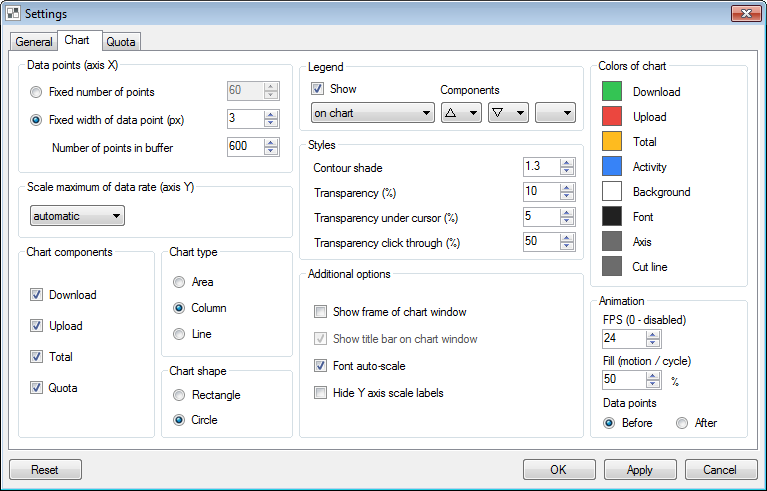 Quota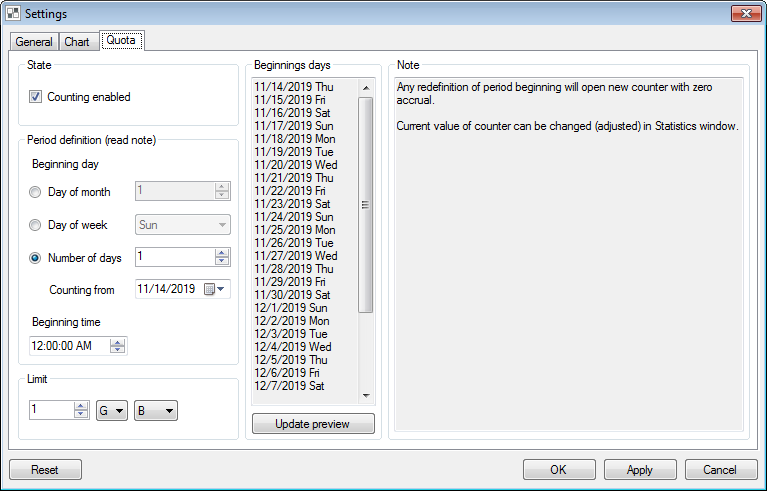 Configuration of HTTP(S) parser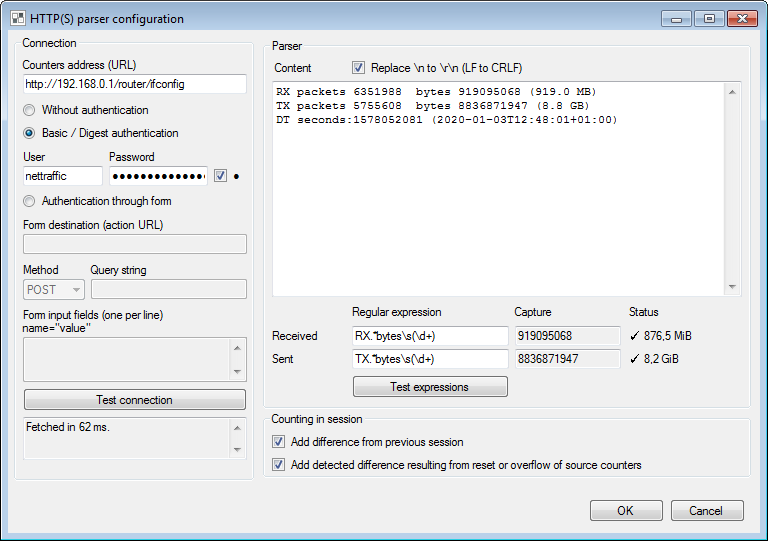 Module allow monitoring external devices (routers / modems / hosts). Data from parsing are used by live data rate chart, statistics and quota counter (if enabled).
Explanation of options and configuration here.
Utilities
Network utilities: ping, nslookup, tracert, ipconfig, netstat, route, arp, nbstat, hostname.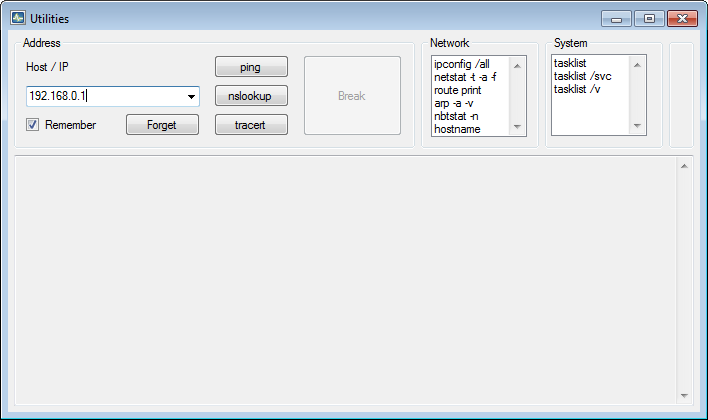 Context Menu
Notify Icon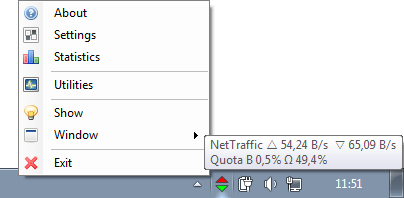 Quota usage indication
Top bar - limit usage. Bottom bar - lapse of period.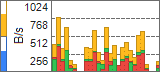 Go back.